Search for "UC Davis Pepper Spray" to witness sickening footage of hired guns assaulting our children. 
I'm guessing if something isn't done to alter the future performance of this security force, whether they are Campus Police or the Davis Police Force, we…and I mean the entire United States… is in jeopardy.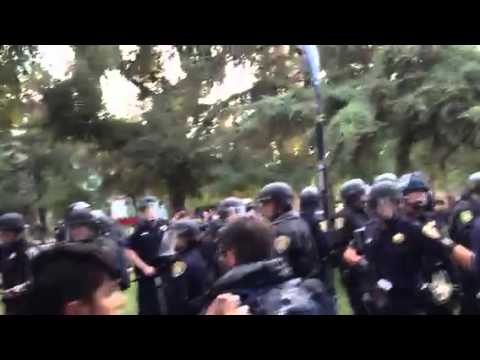 WOW~! I've never felt like such a liberal before.. but WTF~! Does this remind you of the cop who walked up to a hard-of-hearing, old, Native woodcarver and blew him away?
Why do the cops seem so smug?
Something about this rubs me the wrong way.